By Minyak Kunga Tashi and translated by Tensung (Penname)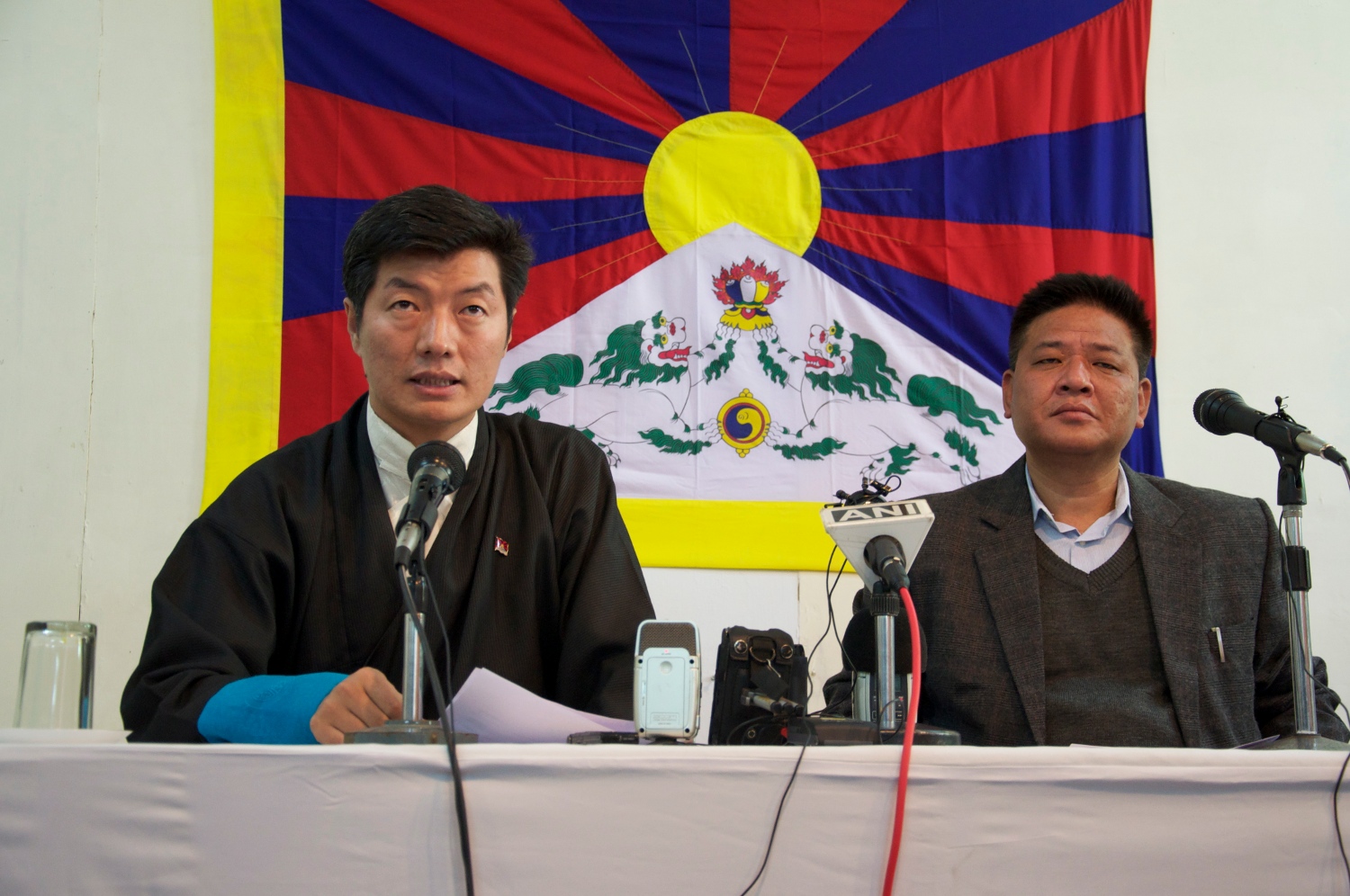 Recently on Khabdha, an online Tibetan news website, an article titled "Ten Reasons for why Hon. Dr. Lobsang Sangay is unfit for Sikyong" written by an anonymous or penname writer called Zurney Lhoden is published. Although I did not see this article worth reading, the title of it caused a deep worry and a big question in me, that is, "if Hon. Dr. Lobsang Sangay is unfit for Sikyong, who else is more suited and where is that person?" If your answer is Hon. Penpa Tsering for Sikyong, I have below 10 Reasons why Mr. Penpa Tsering, unfortunately is unfit to be Tibet's Sikyong.

1. It is now common that a certain allegation of murder is going on in our society with Mr. Penpa Tsering's name in it. In view of this, minimally had there been a statement from a recognized court of law, clarifying Mr. Penpa Tsering's name, it would have easily quashed this allegation. However, the speaker has not produced such a document thus far. Hence, electing a candidate dogged by allegation to the highest political Office of Tibet is demeaning and disrespectful to the office itself. Therefore, clearly Penpa Tsering is unfit to be the Sikyong.

2. With regard to Academic Qualification, Mr. Penpa Tsering has a class 15, a Degree level qualification from a college in India. Apart from India and Nepal, this qualification may hardly get official recognition elsewhere. Therefore, from a mere academic perspective alone, Mr. Penpa Tsering, if elected for Sikyong will face difficulties in fulfilling the heavy leadership responsibilities of Sikyong without a doubt. Moreover, unlike Kalon Tripa of the past, Sikyong of Tibet today is vested with full political powers. Therefore, it is simply unbecoming of a candidate with just over a Degree level qualification to become our Sikyong. Hence, Mr. Penpa Tsering, unfortunately is unfit to be the Sikyong.

3. Apart from his recognizable 20 years of experience in the Tibetan Parliament, as an individual MP and the Speaker later, there is nothing much outside of it that can put weight to his candidacy. It must be pointed out that this parliamentary environment that Mr.Penpa Tsering spend his last 20years is a tiny body comprising of about 40 something MPs, riddled with inactions and regionalistic infightings. Therefore with no experience of leadership and administration outside of the parliament, it is hope against hope to think such a candidate will fulfill and perform well the responsibilities of Sikyong. Penpa Tsering quotes his Class 9 captaincy amongst his leadership experience, but far from a mere classroom scenario, Central Tibetan Administration CTA is the nerve center and control hub of Tibet's freedom struggle, administering a complex and integrated networks of Tibetan world across the world. Hence, Mr. Penpa Tsering unfortunately is unfit to be Sikyong.

4. If one listens to and analyse all the speeches given during his campaign tours, Mr. Penpa Tsering has effectively proved himself as an untrustworthy, flippant and a gullible person. Under the influence and garb of his associates, Penpa Tsering has abandoned his moral conscience and spewed numerous baseless speculations to discredit the incumbent Sikyong and the Kashag. Such negative behavior, devoid of moral principle and foresightedness has caused shock, sadness and chaos amongst ordinary Tibetans. Hence, Penpa Tsering is unfortunately unfit to be Sikyong.

5. One characteristic trait of Mr. Penpa Tsering is his loose mouth. At public gatherings, he will say a thing today, changes his mind later and says something else tomorrow. The recent shameful fiasco over Kalachakra postponement in the public is principally created by Penpa Tsering's speeches without being himself accountable and knowledgeable in the first place. In essence, he is a petulant individual who can neither take responsibility today for his words nor predict its social ramifications tomorrow. Hence, with regret, Penpa Tsering is unfortunately unfit to be Sikyong.

6. The depth of Penpa Tsering's character is now widely known that for those who are more successful, more educated and above him, he is resentful, shows complete disrespect and disdain. For those humble and below him, he can be bossy and mean. Moreover, another habit and hobby of him is unnecessarily creating lots of enemies within. Therefore it is unthinkable that such a person of questionable character will assume the highest political office of Tibet. Hence, without a doubt, Penpa Tsering is unfortunately unfit to be Sikyong.

7. Penpa Tsering is certainly not a man of thoughfullness and forbearance. Never before in CTA's living history, the exile parliament was brought to near closure except during Penpa Tsering's tenure; he quitted the chairmanship twice unceremoniously. Therefore, Penpa Tsering quitting the Sikyong hot seat upon being subjected to barrage of questions and personal criticisms by vitriolic MPs cannot be ruled out. Such a possibility may cause disruption down the spine of CTA. That time, it may certainly cause upset for His Holiness also. Hence, Penpa Tsering is unfortunately unfit for Sikyong.

8. As being the Speaker of the Parliament, apart from the responsibilities and roles strictly within the Parliament or to do with the parliamentary business, the speaker does not have much responsibility over talking to the public and media, meeting and engaging with Tibet supporters and visiting international luminaries on behalf of CTA. Penpa Tsering, in some of his various talks, scathingly mentioned about the death of H.H 14TH Dalai Lama, the gratefulness of China Govt. and ludicrously implied that what Kundun said few times regarding the postponement of 2016 Kalachakra is not true and that there is some hidden agenda behind. If elected for Sikyong, Penpa Tsering could disastrously repeat same mistakes to the peril of us all, especially with regard to the sensitive issue of CTA's foreign policy etc. Therefore, with respect, Penpa Tsering is unfortunately unfit for Sikyong.

9. Penpa Tsering in his empty thought and words will say thousand times that he is capable and ready to become our Sikyong. However, in realistic and personal terms, it is a fact that he lacks confidence, credibility and even a basic plan for himself. When he, as the Speaker, cannot even galvanize a tiny funds to pay staff salary at the Research unit of the Parliament, how can we trust him that he will be a capable leader to oversee the effective administration of the entire Tibetan diaspora and lead the movement forward? This is predictably not possible, therefore, Penpa Tsering is unfortunately unfit for Sikyong.

10. Apart from the tiny world of exile Tibetan community, Penpa Tsering is almost an unknown figure for Tibetans inside Tibet, within India and in other foreign countries. Therefore, the stewardship of Sikyong by Penpa Tsering will most certainly have a downfall effect on furtherance of Tibet issue internationally. Moreover, Penpa Tsering, lacking leadership charisma, personality and an international stature and image will struggle to be invited by various international bodies, universities, Governments and NGOs to give public speeches on Tibet, thus losing a crucial opportunity to highlight the issue of Tibet or to strengthen the existing support and ties with Tibet supporters. Therefore, Penpa Tsering is unfortunately unfit for Sikyong.

The above mentioned 10 Reasons are not a baseless criticism or personal grudges against Hon. Speaker Penpa Tsering but my personal opinion on the basis and in the context of his overall personal history, educational background, work experience and achievements, contents of his speeches past and recent and conducts in relation to the ongoing Sikyong election campaign.

I could have easily carried on with more than just 10 reasons to write a full and detailed analysis of Hon. Speaker. However the 10 reasons alone should suffice. I hope this helps readers make an informed choice when we elect our Prime Minister, the Sikyong. 
***********************************************************************************************************
Translated from the Tibetan original, which should be considered final and authoritative. Tibetan Original link: http://www.khabdha.org/?p=80288#more-80288
Translated with Permission from the author Minyak Kunga Tashi.