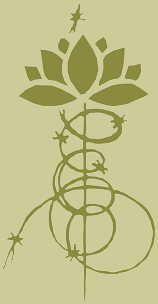 (New York) March 10, 2015. US-Tibet Committee (USTC) joins Tibetans and Tibet supporters around the world in commemorating Tibetan National Uprising. Fifty-six years ago today, Tibetans in Lhasa rose up to protect His Holiness the Dalai Lama and oppose the Chinese occupation. China responded with military force and during the ensuing fight and chaos, His Holiness was able to escape into exile in India. The 1959 rebellion was a nationwide Tibetan revolution against Chinese imperialism. Tibetans from all three regions (U-Tsang, Kham and Amdo) and from all walks of life joined in the resistance. The suppression of the rebellion was so brutal that the Peoples Liberation Army (PLA) killed over 80,000 Tibetans in 1959 alone. On this day, Tibetans and Tibet supporters recall the sacrifices Tibetans have made over the decades in resisting Chinese colonialism and protecting Tibet's unique civilization. In New York City, Tibetans will hold rallies at the United Nations and the Chinese Consulate.
In March 2008, another mass protest sprung forth. Thousands of Tibetans across the Tibetan Plateau protested the Chinese occupation of Tibet and called for the swift return of the H.H. the Dalai Lama. Once again China responded with brute force and over 200 Tibetans were killed and thousands detained. Many Tibetans who were arrested in 2008 remain in prison today. Despite having overwhelming might and numbers, the Chinese Communist Party (CCP) has never extinguished the nationalist spirit of the Tibetan people.
Since 2008, over 140 Tibetans have self-immolated to protest ongoing human rights violations and atrocities against the Tibetan people by the Chinese Government. Many of these self-immolators have called for Tibetan independence and the return of H.H. the Dalai Lama. Moreover, there are over 1700 Tibetan political prisoners in Chinese jails and detention centers, according to the Congressional-Executive Commission on China, a number which certainly understates the actual number of political prisoners.
The UN Human Rights Council has never condemned China for its human rights abuses in Tibet. China has successfully used its political influence at the UN to block any attempt to criticize China for its poor treatment of the Tibetan people. The former UN High Commissioner for Human Rights, Navi Pillay, said in 2012 that she was disturbed by "continuing allegations of violence against Tibetans seeking to exercise their fundamental human rights of freedom of expression, association and religion," and pointed to "reports of detentions and disappearances, of excessive use of force against peaceful demonstrators, and curbs on the cultural rights of Tibetans." The current UN High Commissioner, Zeid Ra'ad al Hussein, has expressed a desire to visit Tibet but China has not yet agreed to this request. We call upon the UN High Commissioner to continue pressing China for a visit to Tibet and to conduct a thorough and unimpeded investigation into the human rights situation in Tibetan areas.
The United States Government and U.S. Congress have in the past shown broad support for Tibetan human rights and Tibetan exiles. We call upon Congress and the U.S. Government to continue funding Tibet-related projects such VOA's and RFA's Tibetan news services and funding for Tibetan refugee organizations. USTC also calls upon Congress to pass the Reciprocal Access to Tibet Act (HR 1112) that was introduced by Representatives Jim McGovern (D-MA) and Joseph Pitts (R-PA). This legislation would deny access to the United States by Chinese officials who are responsible for creating or administering policies on travel to Tibetan areas until China eliminates discriminatory restrictions on access by Americans to Tibet. USTC urges Americans to call and write their Congressional Representatives to support HR 1112.
For the past 30 years the Central Tibetan Administration (CTA) has pursued the Middle Way Proposal for Tibetan autonomy. It has not achieved any positive results and even His Holiness recognized its failure. The CCP continues to oppress the Tibetan people and viciously attack His Holiness in their propaganda. Time and time again, the Chinese Government has rejected the Middle Way Proposal even after the CTA conceded not only Tibet's independence but also abandoned democracy for Tibet. The Middle Way Proposal has been reduced to asking merely for cultural and religious autonomy while political control would remain with the Communist Party (albeit by Tibetan communists). Why Tibetans in Tibet would accept the status quo of Communist Party rule and give up their right to elect their own political leaders has never been explained. There is democracy for Tibetans in exile and so should there be democracy for the six million Tibetans in Tibet.
Despite the lack of any positive response from the Chinese Government (or Tibetans in Tibet for that matter), the CTA continues to promote the Middle Way as the best solution for Tibet. The basis for such a claim or the confidence that the Middle Way will eventually be accepted by China has never been shown. Tibetans inside Tibet, meanwhile, steadfastly demonstrate their desire for ending Chinese rule over Tibet. The vast majority of Tibet protests have been for either independence or freedom from China, but none have been for autonomy within China. The Tibetan people are bypassing the CTA and seeking their own solution for the Tibet. We hope the CTA will return to the policy of seeking Tibetan independence through non-violent means. Non-violent resistance has proven historically to be more successful than violent revolution. It has worked in other countries and can work in Tibet too.
Tibet, the Land of Snows, gained its independence from the Manchu Qing Dynasty in 1913. It happened before and can happen again.
Bhod Gyalo! Tibet will be free!
US-TIBET COMMITTEE
Originally published at http://www.ustibetcommittee.org/