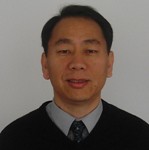 Office of Tibet, NY

November 30, 2012
Mr. Jamyang Norbu's article "Free Radio Free Asia" dated November 22, 2012, and his subsequent piece "CTA Joins Free RFA Debate" contain inaccurate information which is misleading our community and supporters alike.
In the piece dated November 22, Mr. Norbu wrote, "It also appears that in June of this year Lobsang Sangay, Libby Liu and Lobsang Nyandak, the representative of the Dalai Lama in New York, met in London and had discussions about the need to restructure RFA's Tibetan service and to replace Jigme Ngabo." In the second one he corrected himself, "I rechecked my notes and came across the actual month and exact date, plus additional information. On October 23, 2012 His Holiness was in London and participating in an event organized by Legatum Institute. On the sidelines of this event the meeting between the Sikyong Lobsang Sangay, Representative Lobsang Nyandak and Ms. Libby Liu took place."
I have had no discussions with Ms. Liu about Mr. Ngabo Jigme in London or anywhere else; in fact since becoming Representative four years ago, I have never even been in London. As for Sikyong Lobsang Sangay, he did not fly to London to meet Ms. Liu as Mr. Norbu claimed. Sikyong was in London at the time to attend a Symposium on Ethics for a More Prosperous World, at which Ms. Liu was also present.
During Sikyong's visit to Washington DC in July 2012, I did accompany him to a meeting with representatives from the BBG. That meeting was a courtesy call. Not only was Ms. Liu not present at this meeting, but there was no discussion of RFA personnel.
Mr. Jamyang Norbu also wrote that I was in DC "a few days after Jigme Ngabo's dismissal…to thwart any effort by RFA staff to organize support for Jigme's reinstatement." My visit to DC on November 5, 2012, to brief senior officials from the US State Department, including the Special Coordinator for Tibetan Affairs as well as White House staff on the dismal situation in Tibet, was confirmed many weeks in advance. It was a coincidence that Mr. Jigme was abruptly dismissed on the same day. Because of unfounded rumors circulating of CTA's involvement, I met with RFA staff in the evening to categorically state that CTA has no involvement with Mr. Jigme's involuntary resignation or dismissal. As a representative of His Holiness the Dalai Lama and of the CTA, it is my duty to clarify misunderstanding and correct misinformation about the CTA.
Sikyong Lobsang Sangay has already stated that CTA has no involvement in the resignation of Mr. Ngabo Jigme from RFA. His statement of November 21, 2012, said, "Allegations of interference on personnel matter are completely baseless." However, Mr. Norbu has continued in his efforts to paint a dark picture of CTA leadership as being engaged in a conspiracy to stifle voices of people who advocate independence and prevent freedom of speech within the Tibetan community.
The CTA leadership, along with the Tibetan people, is invested in the integrity, honesty and independence of Tibetan media.